A full featured easy ERP Distribution Software
INxSQL maximizes productivity, efficiency &

PROFITS

.
Drop the pieced together programs, outdated software, manual entry and out-of-control inventory. You need a true integrated solution - Distribution & Warehouse ERP Software, designed by people from your industry that is customized to the unique way you do business.
From accounting & operations to warehouse management functions - INxSQL gives you the freedom to work the way you want with a simple, yet powerful platform that delivers increased productivity without the high cost or complexity of other solutions.
REQUEST A PRODUCT TOUR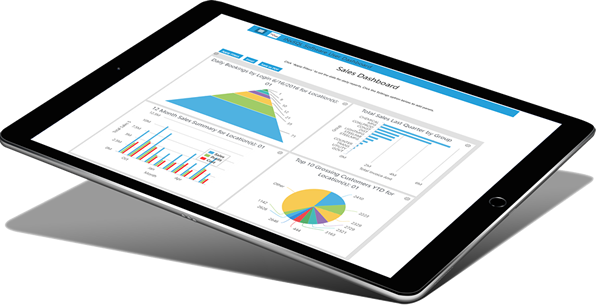 Completely integrated software with a lower cost of ownership than other solutions - both initially and ongoing.
"Buying INxSQL was one of the best decisions we've ever made in our business."
— Steve Dunham, SASCO Fasteners
"Order automation has quickly become a vital aspect of our best business practices. Beacon's order processing time has been reduced by over 50%; with expectations of 75% by the end of 2020. This software efficiency has practically eliminated the redundancies of order entry and freed up our staff to better serve our customers."
— Dianna Czajkowski, Beacon Fasteners and Components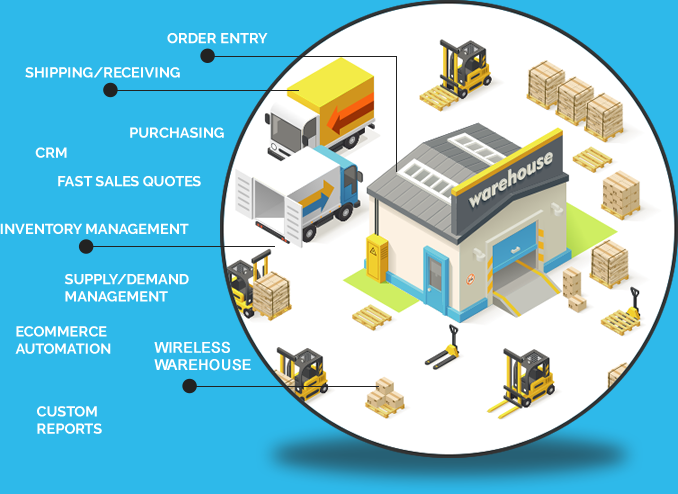 INxSQL... the strongest link in your supply chain.

You want your business to be as lean and as aggressive as possible. Excess inventory? Wrong or incomplete shipments? Need faster pick/put, shipping/receiving or inventory management? INxSQL is a unique solution for the wholesale distribution industry, filling the gap between software that is not powerful enough to do the job and those that are too complex or costly.
WHY WAIT? WE MAKE IT

EASY TO GET STARTED

!
TAKE A TOUR
Our experienced team can show you how INxSQL streamlines your business. Don't wait, talk to us today about taking a test drive!
REQUEST A PRODUCT TOUR
IMPLEMENTATION
From installation to data transfer and training, we get you up and running seamlessly. We make transitioning from your current system easy.
How it Works
SUPPORT
No automated call center here, you talk to real, knowledgeable staff and all updates/upgrades are included in our support.
Rapid Response
A solution with

all the tools you need

to succeed

We have a lot invested in INxSQL as a company, and as a result we put a lot of weight on you. INxSQL has always delivered, and we are extremely appreciative of that. I believe I speak for all of Tri-State when I say that we consider our relationship with INxSQL as one of the most important vendor relationships we have. That is true today, and it will be true in the future as we both continue to grow.

Beacon brought INxSQL on back in 2008 as our primary ERP and we have never looked back! The software is extremely easy to use, reporting is vast, and the inventory analytics has changed the way we do business. You are not going to find a finer support staff or a better system for your distribution company than INxSQL - especially at this price point!

Our company transitioned to INxSQL 6 years ago and the INxSQL team worked very diligently to ensure that our data was transferred without any loss and were always available to get us through any learning hardships as we started the journey. Not only did we get a great software, we also received a great support team. Our company is continually learning new industry practices and have always been able to count on this software to be current or ahead of the standards. We have learned so much about these practices and have been able to improve our day-to-day business operations due to the ease of use and communication with the INxSQL support team. I highly recommend this software package.
Put your business on the fast track!
Let's start a conversation today and see how INxSQL can help your business grow.